What do you get when you put Zac Efron, Adam DeVine, Aubrey Plaza and Anna Kendrick together? A barrel of laughs and a wickedly good time. These four comedic talents are brought together on screen in the romantic adventure comedy, Mike And Dave Need Wedding Dates, a film directed by Jake Szymanski.
As its name suggests, Mike And Dave Need Wedding Dates tells the tale of two delinquent brothers who unwittingly bring catastrophe to every family event they attend. Fed up of their mischievous and immature behaviour, Mike (Adam Devine) and Dave (Zac Efron) are forced by their parents into bringing good girls as dates to their little sister's wedding in Hawaii. Accepting the challenge, what ensues is almost two hours of non-stop boisterous laughter.
The film is no doubt hilarious. Zac Efron and Adam DeVine truly embody the role of misguided twenty-something year old brothers desperately searching for nice girls as their ticket into attending their sister's wedding. Instead of utilising traditional methods of dating, the brothers place an advertisement out to women all over New York citing an all expenses paid trip to Hawaii. Cue five minutes of hilarity as the brothers filter through the vast number of applicants.
Jumping at the chance for a free vacation, (because let's face it, who wouldn't be tempted by Zac Efron AND a free trip to Hawaii?), are Tatiana (Aubrey Plaza) and April (Anna Kendrick), the female versions of Mike and Dave but with a lot less class (the term 'white girl wasted' comes to mind, though these girls seem to be a bit more in control). That is, until they glam up to be the ultimate nice girls.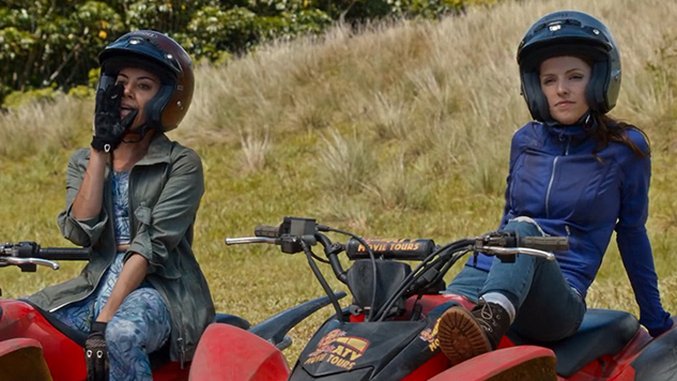 Predictable as it is, the comedic antics that ensue and the mishaps that occur in this laugh out loud rom-com makes for a highly enjoyable film. Despite the plot and general theme being predictable, the gags within the film were both delightfully and shockingly surprising. Adam DeVine and Aubrey Plaza's over the top and exaggerated sexual tension were uncomfortably funny, in a good way. It makes for many 'oh my god' moments that bring on the chuckles.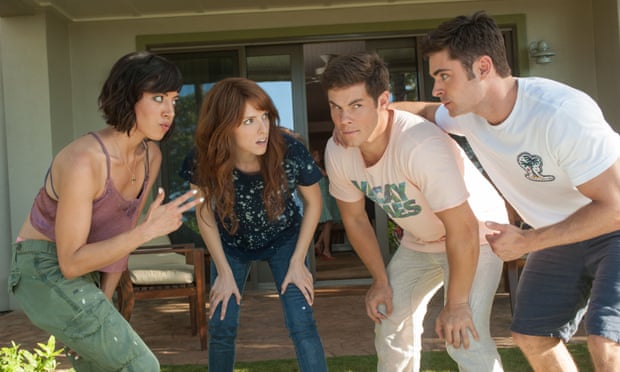 Anna Kendrick's typical MO (that's modus operandi or method of operation) of playing characters that are sweet, witty and rather rebellious, is showcased in this film. In the same way, Zac Efron appears to have long moved on from his Disney days and is now type-casted as the frat/party boy who deep down is caring and rather sweet. Together, their respective characters brought the tiniest bit of romance to the film.  It wouldn't be a rom-com without the rom, now, would  it?
Of the lot, I found the good little sister's exposure into the adventurous world that her brothers and their dates excel in to be the key factor in my enjoyment of the film. I have to warn you though, sexual references, foul language and skin are aplenty in this film.

There was nothing I didn't like about Mike And Dave Need Wedding Dates. The film ticked off all the right boxes and was certainly an appealing film targeted to people of my age group. If you're looking for a good film to watch as part of your weekend wind down, give this one a watch.
Rating: 4/5